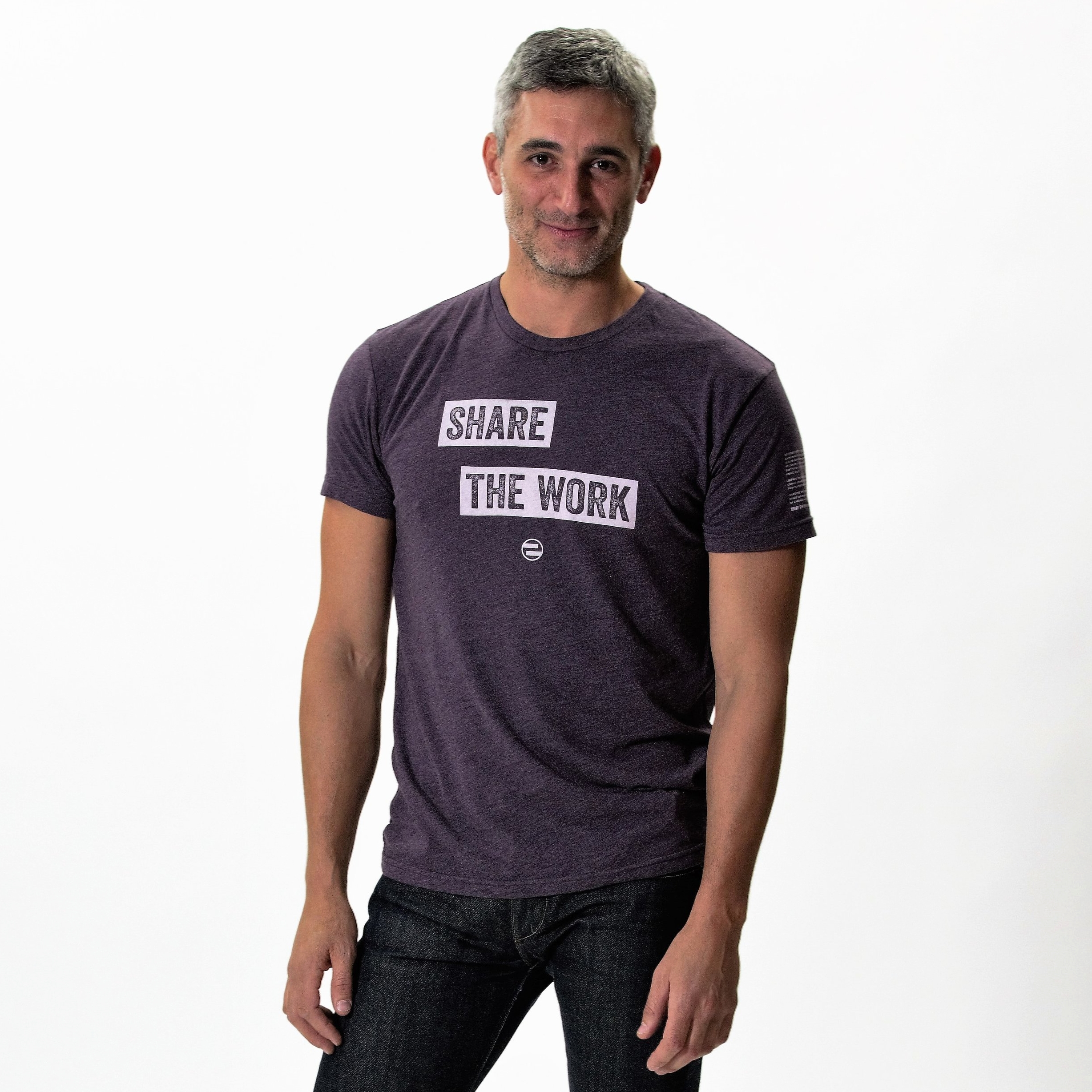 Share The Work
*Proceeds from this tee benefit PL+US.*
Every day, in every part of the world, women spend more time on unpaid work than men do. In North America, women do an average of 45 minutes more unpaid work; in the Middle East/North Africa, women do ~5 hours more unpaid work.
Unpaid work includes household chores, caregiving for children and elders, helping children with schoolwork, and more.
Sharing the work empowers everyone to add value and income, sets a strong example for children, and ends the gender inequality cycle.
Share the work. Spread the message by wearing your values.
*Note regarding colors: Unisex tees are eggplant, and fitted tees are bright purple.
**Note regarding fit: The fitted tees have cap sleeves and run small. We recommend ordering 1-2 sizes up. If you are normally a small, we recommend ordering a large.